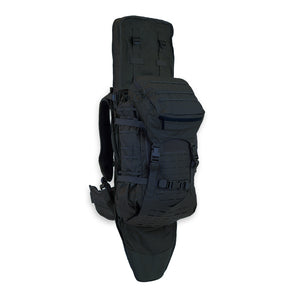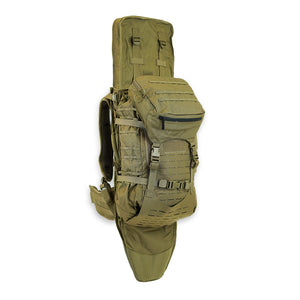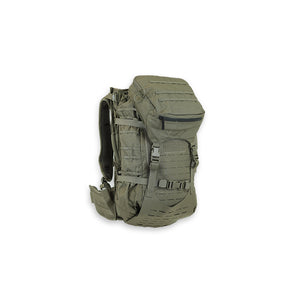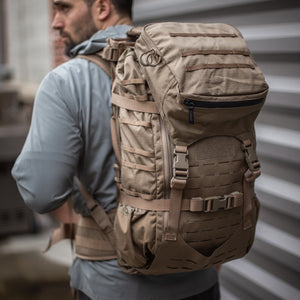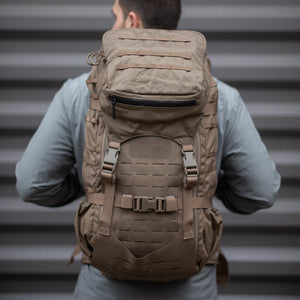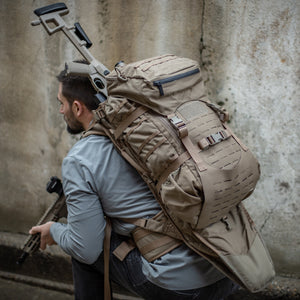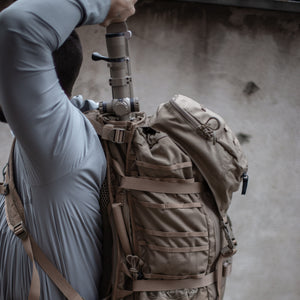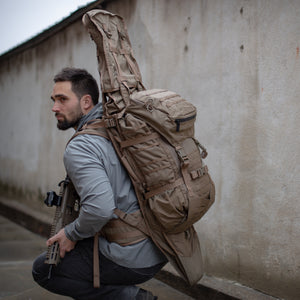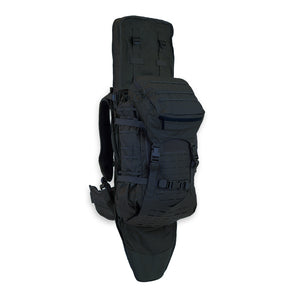 Eberlestock Gunslinger II Pack
Eberlestock Gunslinger II Pack
The G2 Gunslinger II -- one of the most popular packs we've ever designed -- is getting a modernizing makeover! The pack includes a number of new features including laser-cut MOLLE panels combined with 10mm MOLLE-10 webbing on the top and sides. The Intex II Tubular aluminum frame with shelf has been replaced by our low-profile M-Type Tubular aluminum frame, which allows the pack to be compressed to near-flat when empty, and does not affect the pack's load bearing ability. The compression straps are scaled down to 25mm, and inside you will find several changes designed to lighten and lean-out the pack, as well as some new Nylex panels which will accommodate soon-to-be-released accessories. These modernising changes helped us reduce the weight of the pack and make it more low profile.
Historically this pack has been a favorite from the warfighter abroad to the law enforcement officer at home. In recent years PRS competitors and even predator hunters are finding the G2 to be an excellent fit. Moving forward with this lighter, leaner model, we're certain everyone will find a use for a Gunslinger II.
Product Features
All new low profile Intex II frame
Laser-cut MOLLE panels combined with 10mm (MOLLE 10) webbing
Two horizontal and two vertical compression straps
Included GSTC butt cover
Quick drain bottom for amphibious operations
Built In Quickdraw Back-Scabbard
Both front and top loading features
Lifetime manufacturer's warranty
Product Details
Pack Volume: 2,100 c.i. / 34 L
Scabbard Volume: 600 c.i. / 10 L
Total Volume: 44 liters / 2,700 c.i.
Weight: 6 lbs 6 oz / 3 kg
Dimensions main bag: 22"H x 10"W x 8"D / 56 x 25.5 x 20 cm
Scabbard Dimensions: 34"L x 10"W x 3"D (86 x 25.5 x 7.6 cm) with a 26" circumference opening. GSTC cover allows enclosed carriage of weapons up to 60"