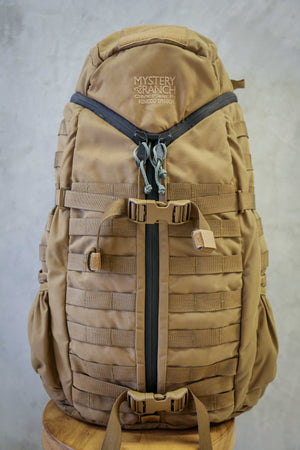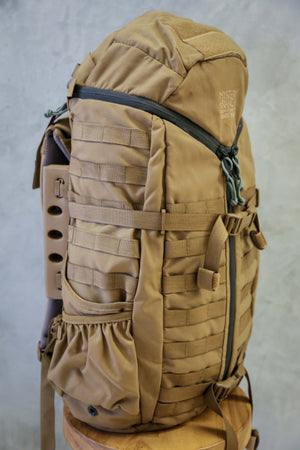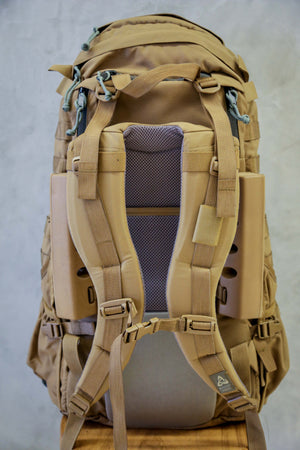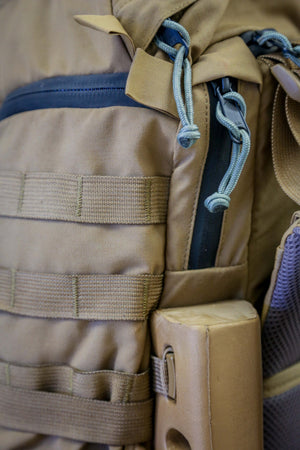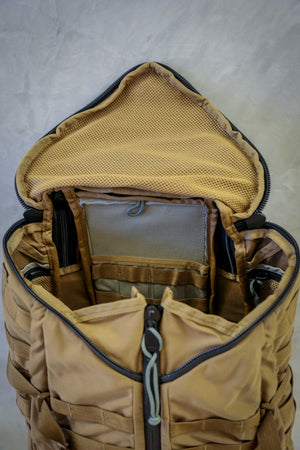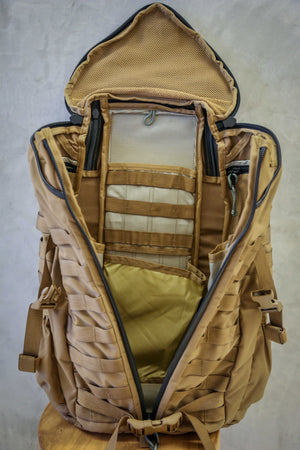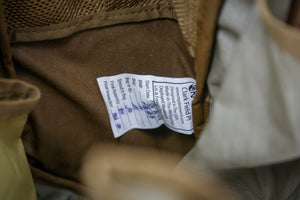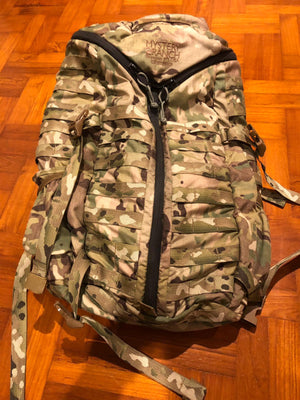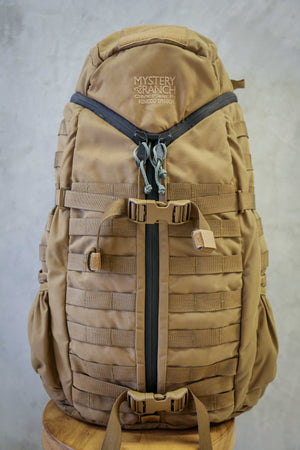 Mystery Ranch Komodo Dragon
Mystery Ranch Komodo Dragon
Mid-sized assault pack for extended missions.
The KOMODO DRAGON is a slightly larger version of our 3 Day Assault for extended time in the field. The KOMODO DRAGON uses the Futura Yoke to adjust to different torso lengths and accommodate the extra girth of armour. Inside, it has a MOLLE panel for radio mounts plus detail pockets and hydration sleeves. The waist belt stows away when not in use.
Key Attributes:
This Internal Frame is an HDPE (high density polyethylene) sheet that provides rigidity and yet is flexible. The Futura Yoke easily macro adjusts to the torso length allowing the proper amount of stand-off between the back and frame.
The BVS – Bolstered Ventilation and Stability system – allows for a stable, secure fit over body armour.
Featuring our classic 3-ZIP design for easy, rapid access to the interior.
Features:
Three rows of MIOLLE on front panels
Velcro® on lid for identification and patches
Radio inputs, outputs and antennas route easily through the three urethane coated zippered ports
Water bottle pockets keep hydration handy
Double-layered bottom for long-haul durability
Waist belt stows away when not in use
Materials:
Built of custom spec'd 500D CORDURA® with Teflon® and PU coatings for maximum durability, UV, and weather protection
YKK® zippers
Specifications:
Weight: 2.1kg
Volume: 38L
Dimensions: 61 x 35.5 x 23 cm
Frame System: Futura Frame