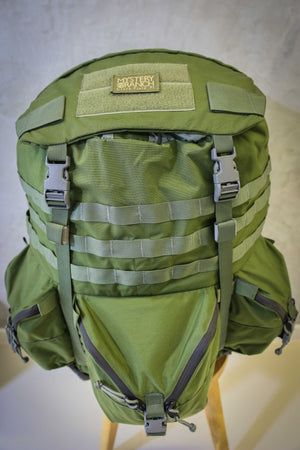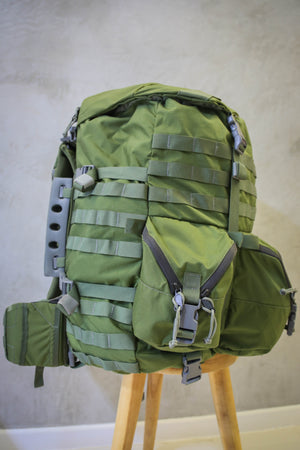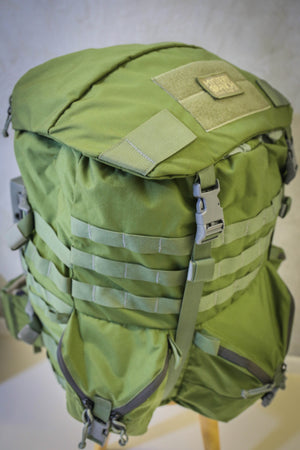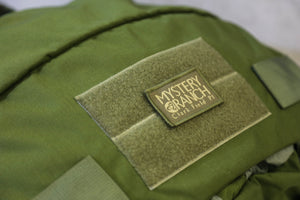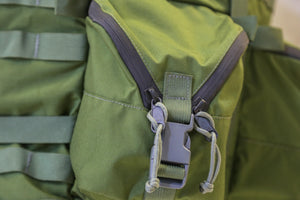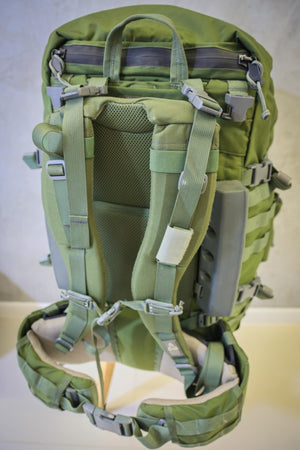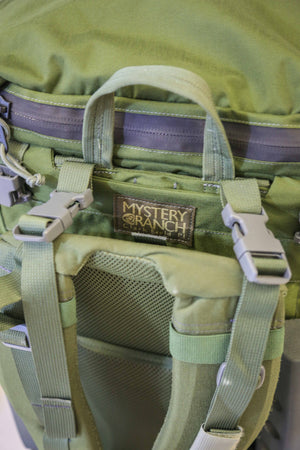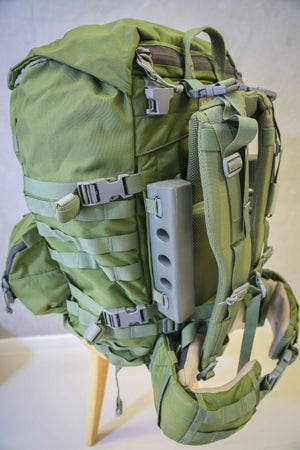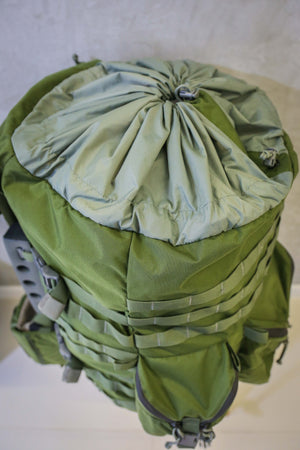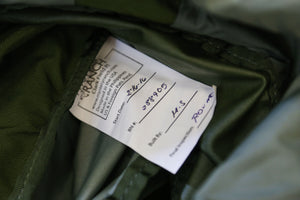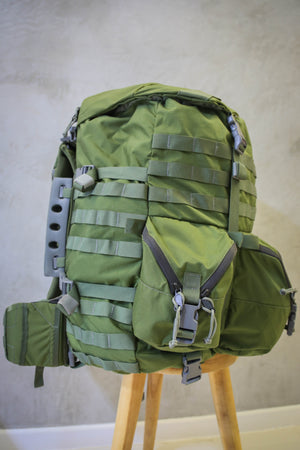 Mystery Ranch Mountain Ruck in Olive Drab Green (Yoke size M)
Mystery Ranch Mountain Ruck in Olive Drab Green (Yoke size M)
Our interpretation of the classic ALICE bag design.
The MOUNTAIN RUCK is our interpretation of the classic military ruck bag design. This pack combines the desirable shape of the original with the superior fit, quality and function of a MYSTERY RANCH product.
Key Attributes:
The NICE Frame is a rigid yet dynamic system that moves with you. The frame consists of three vertical and three horizontal carbon fibre stays and a full fabric panel between the stays that absorbs shock and increases the flexibility of the frame. This patented construction allows the frame to flex with your body, resulting in top-down load transfer to comfortably carry heavy loads. The Futura Yoke easily macro adjusts to the torso length allowing the proper amount of stand-off between the back and frame.
The BVS – Bolstered Ventilation and Stability system – allows for a stable, secure fit over body armor.
Compatible with H style jump harnesses.
Features:
New top-zip pockets replace the previous rip-zip front pockets
PALS webbing accommodates MOLLE accessories
Auto-lock buckles prevent slippage
Two internal hydration pockets
Compatible with Daypack Lid
Material:
Built of custom spec'd 500D CORDURA® with Teflon® and PU coatings for maximum durability, UV, and weather protection
YKK® zippers
Specifications:
Weight: 3.5 kg
Volume: 86 L
Dimensions: 63.5 x 40.5 x 35.5 cm
Frame System: NICE Frame