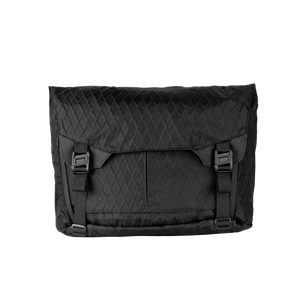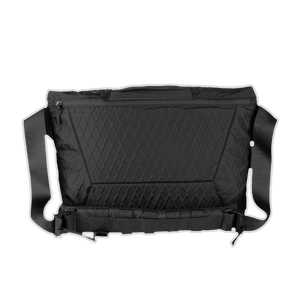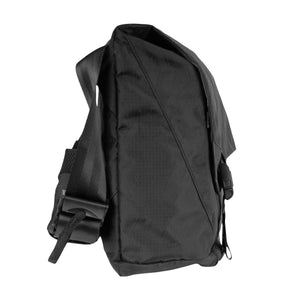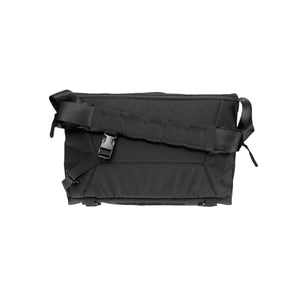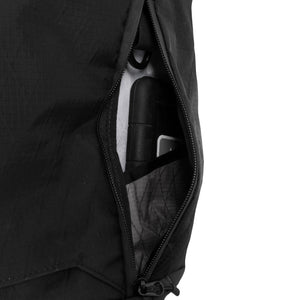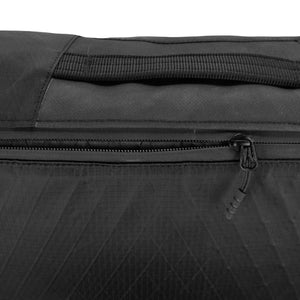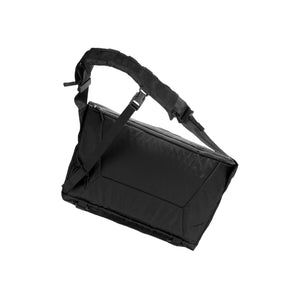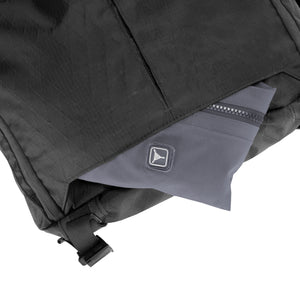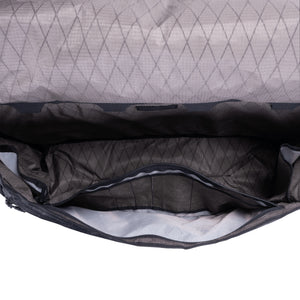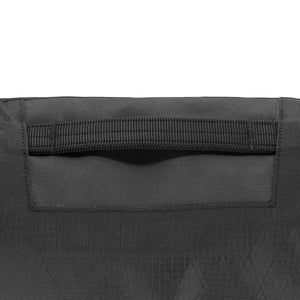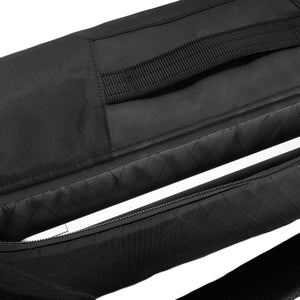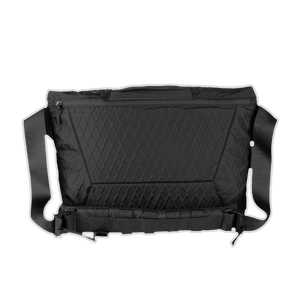 Triple Aught Design Parallax Messenger Bag 15L (International Edition - Gridded)
Parallax Messenger Bag 15L (International edition - Gridded)
OVERVIEW
Designed to navigate the urban landscape with ease and discretion, the Parallax Messenger Bag is the perfect accomplice. A new perspective on single-shoulder carry systems, the Parallax is an adaptable and subtle solution to the challenges of everyday carry in the modern metropolis.
ADAPTABLE
Equally at home as a shoulder bag or across the back as a messenger bag, the Parallax defies categorization. Quickly adaptable for left or right shoulder carry, the ambidextrous shoulder strap adjusts to the user's preference. 
Dual cam buckles on the strap lock in your preferred fit and control the integrated webbing management system. 
When worn across the back, a stabilizer strap secures the bag in place during active pursuits, and stows discreetly when not in use.
Carry handles lies flat when not in use.
SECURE 
Innovative magnetic buckles self-align and mechanically lock. Easily opened and closed with a single hand, the buckles are usable even with thick gloves.
End-user removable for repair or reconfiguration, the magnetic buckles can be easily swapped for Cobra buckles or other 1" fastening hardware as desired.
Dual webbing straps compress the bottom of the bag. The paneled foam bottom folds when compressed, creating a sleek profile.
ORGANIZED
The cavernous main compartment includes multiple Helix attachment points for use with a wide range of organizing accessories, including Control Panels, Small Transport Sleeves, and Admin Panels.
INTERNAL POCKETING
Inside the main compartment, an internal zippered admin pocket secures essentials.
On either side of the main compartment, large open top pockets keep larger items such as water bottles easily accessible.
EXTERNAL POCKETING
Interior D-ring anchor points; 1, each side.
Front, Right: Vertical zipper access to internal side volume, with single drop pocket at the bottom.
Front, Left: Vertical zipper access to pocket running the full front face and left side of the bag.
An external drop pocket at the center front allows smaller items to be quickly accessed without opening the main flap.
STRAP ORGANIZATION
The shoulder strap pad has integrated webbing loops to allow for attaching essential quick access items such as a flashlight, radio, Pharos Marker, carabiner, or attaching our S1 and S2 Sheaths.
ACCESSIBLE
The single strap design allows the Parallax to be easily rotated to the front for quick access without removing the bag. 
LAPTOP COMPARTMENT
Protect from the main compartment's contents and padded for comfort against your back, a zippered pocket on the back panel protects flat equipment such as tablets or laptops up to 15".
EXTERNAL ORGANIZATION
A centered welt pocket conceals 3 rows of 1" webbing, compatible with small accessories such as bike lights, folding knives, or our S1, S2 sheaths, or Thrym Cell Vaults.
RESILIENT 
The Parallax utilizes advanced materials to create a lightweight but resilient carry system. Originally developed as a high-performance sailcloth, the shell is a durable, weather-resistant ripstop nylon laminated with a structurally reinforcing scrim. Strategically placed Hypalon and a reinforced, bathtub bottom ensure durability over regular long-term use.
Extended, self-folding gussets keep your gear protected from the elements.
DETAILS 
MATERIAL
Dimension Polyant VX-21RS (Shell)
Dimension Polyant VX-42 (Bottom) VX21-RS used throughout
Dimension Polyant VX-03 (Lining)
Hypalon Synthetic Rubber
Closed Cell Cross-Linked Polyethylene Foam
Tubular and flat Nylon Webbing
DIMENSIONS
18" (45.72cm) W X 12" (30.48cm) H X 5" (12.7cm) D 
VOLUME
WEIGHT
POCKET CONFIGURATION
The main compartment has a padded back and bottom, features include upper Helix attachment rail as well as lower helix attachment points, two large side pockets, and zippered access to admin pocket.
Back panel has zippered top accesses to the padded laptop compartment
Symmetric stabilizer strap connection points on back panel
Two large internal side pockets
One external drop zippered pocket
One center welt panel with 3 rows of 1" webbing
ZIPPERS & HARDWARE
YKK® #5 Uretek® Water-Resistant Reverse Coil Zippers with Hypalon Zipper Pulls
Fidlock 1" Slider Buckle
Duraflex 2" Shorty Cam Buckle
Duraflex 2" Loop
ITW 1" Classic SR Buckle and Latch
1" ITW Metal Triglide
1" ITW Nylon Triglide
Duraflex 1" Siamese Slik Clips
MADE IN USA