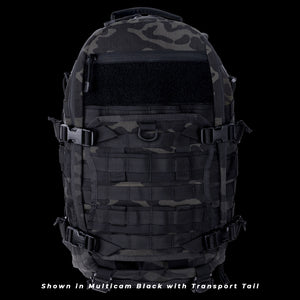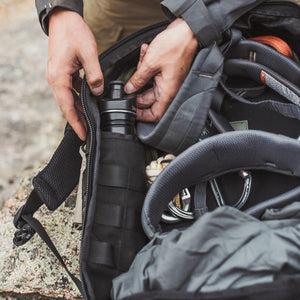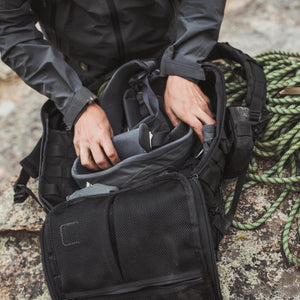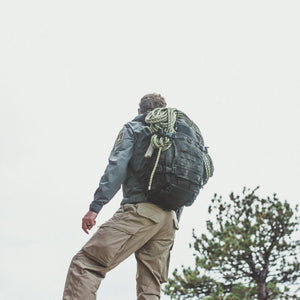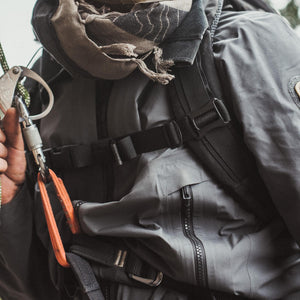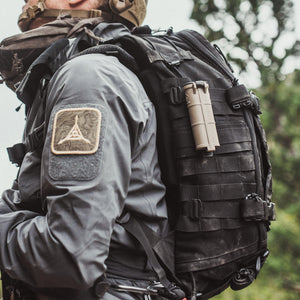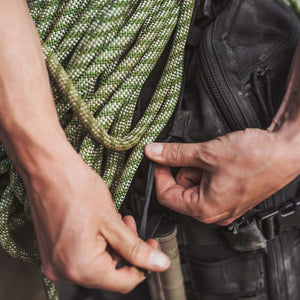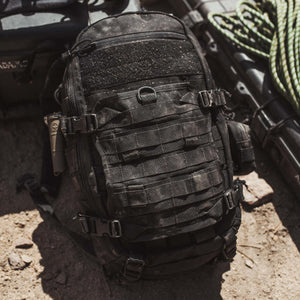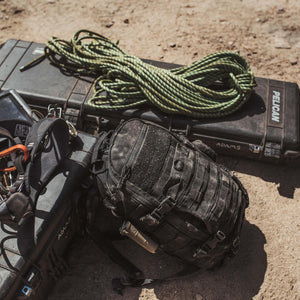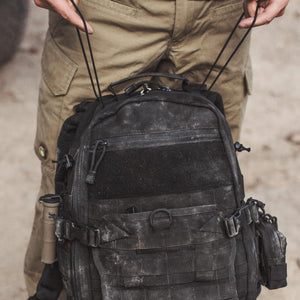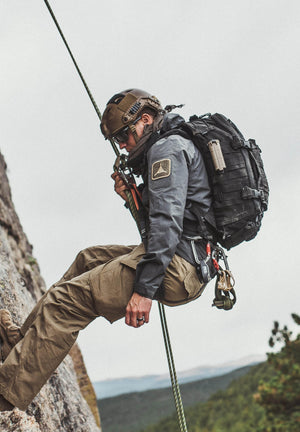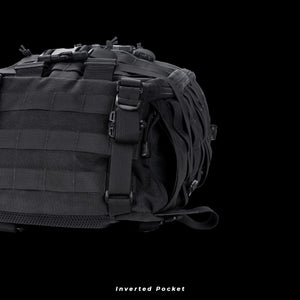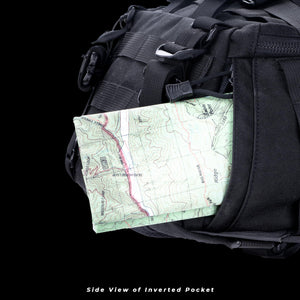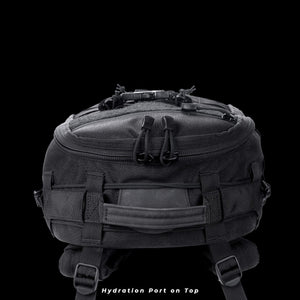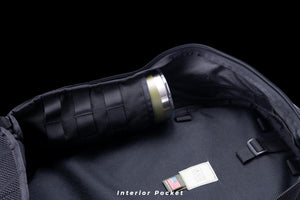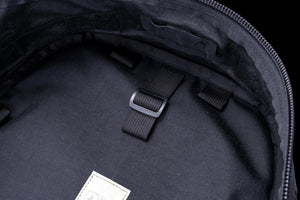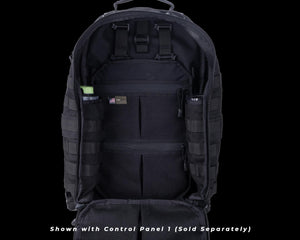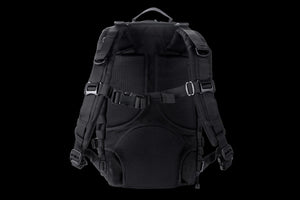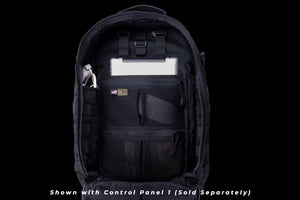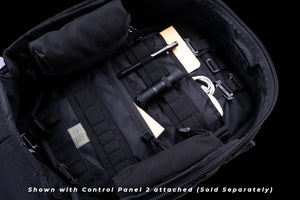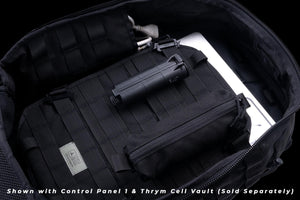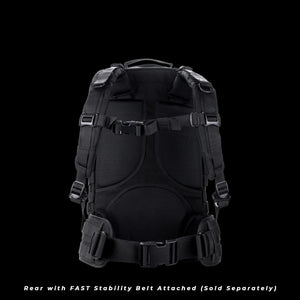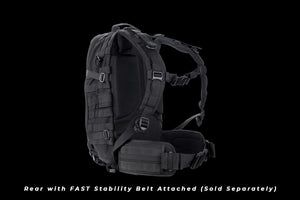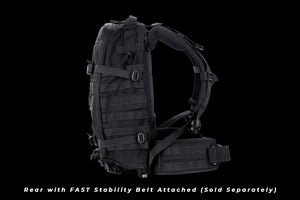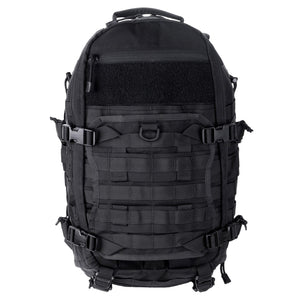 Triple Aught Design FAST PACK EDC
FAST PACK EDC
Rugged construction and modular adaptability are the foundation of our FAST platform, helping you conquer the routine, the unexpected and everything in between. Combining the best of military design and mountaineering ergonomics, FAST Packs are built to be your trusted companion for adventures close to home or missions far away.
Our latest generation FAST Pack EDC has been re-engineered from the ground up to rapidly adapt to changing mission profiles and carry you through the challenges ahead. Integrated storage solutions combined with a full-zip, clamshell opening allows you to access and adapt your loadout as necessary, while re-engineered suspension keeps you focused on the task at hand. PALS webbing and internal anchor points let you reconfigure the EDC to your exact requirements using our Control Panel, Transporter Tail, or range of pouches.
VS LITESPEED
As the big brother to our award-winning FAST Pack Litespeed, the EDC provides more interior storage space while maintaining an agile profile. Integrated storage pockets along the sides provide ready access to critical gear and concealed ambidextrous Flashlight Caves give you immediate, dummy-corded access to key items without removing your pack. 
MODULAR
Strategically placed Pouch Attachment Ladder System (PALS) webbing is compatible with Modular Lightweight Load-Carrying Equipment (MOLLE) accessories so that you can customize the layout of your gear to suit your changing needs. Two-inch webbing underneath portions of the PALS webbing lets you attach wider items, such as Tek-Lok™ equipped sheaths and holsters. Our signature Transport Tail can be used to hold odd-sized items like a helmet, or released into the down position to hold linear items like rifles.
ACCESSIBLE
With enough space for multi-day loadouts, the cavernous main compartment has a full-zip, clamshell opening so you can easily see, load, and organize all your gear. Internal zippered mesh pockets keep smaller items accessible while anchor points let you secure bulky or heavy items and compartmentalize your kit.
Internal pockets on each sidewall provide expandable, quick-access storage capable of fitting canteens, optics, or electronic equipment. Hidden zippered Flashlight Caves provide immediate drop access to key equipment without pack removal and feature D-Rings for securing items with dummycord or gear retractors.
COMFORTABLE
Made with a unique high pressure nitrogen gas solution process, aerated closed cell foam padding aids in superior shock protection and comfort. Polyester and nylon mesh aid in ventilation on the shoulder straps and back panel of the pack. The mesh also creates a softer surface to decrease wear and tear on your apparel. Engineered suspension geometry and a HDPE framesheet enable the pack to ride higher on your back. Load lifters allow the load to be pulled into the body for maximum comfort.
ADAPTABLE
Anchor points on the exterior and interior of the pack enable you to continually adapt and evolve the pack configuration to your changing needs. Use our Control Panel 1 to create mission-specific loadouts and interchange them easily, or attach our FAST Transporter Tail internally to secure heavy items such as water bladders or ammunition against the frame for support.
A lightweight attachment system along the handle provides an easy way to attach bulky items such as a rope or jacket to the top of your pack for easy access. Incorporating 8 feet of removable paracord, it's also usable for other purposes in an emergency.
Removable compression straps at the base secure odd-sized items.
DURABLE
Made of MIL-SPEC Invista™ Cordura® fabric, a high tensile strength composite nylon thread and webbing that's nearly impossible to rip or tear. Hypalon, the same material found on Zodiac boats, was used to reinforce critical stress points on the pack, such as the handle, shoulder strap connection points, and top exit port for the hydration tube.
1000 DENIER CORDURA NYLON
Shown in Black
SPECIFICATIONS
MATERIAL
1000 and 500 Denier Invista™ Cordura® Fabric
Evazote® Closed Cell Cross-Linked Ethylene Copolymer Foam
DRI-LEX® Aerospacer Moisture Management Mesh
Hypalon Synthetic Rubber Reinforcements
HDPE Frame Sheet
Velcro® Front Panel for Morale Patches or Unit Identification
Elastic Retainer Straps 
DIMENSIONS
Volume: 1690 cubic inches (28 liters)
11.00" (27.94 cm) W x 20.50" (52.07 cm) H x 7.500" (19.05 cm) D
WEIGHT
72.00 oz (2.04 kg) 
POCKET CONFIGURATION
Top Front Zippered Admin Pocket with Accessory Slots
Two Internal Zippered Mesh Pockets
Two External Zippered Side Pockets with Hidden Flashlight Caves
ZIPPERS & HARDWARE
YKK® #8 and #10 Nylon Coil Reverse Zippers with Paracord Zipper Pulls
ITW GhillieTEX™ Web Dominators to Secure Webbing
ITW GhillieTEX™ Looploc anchor points
ITW GhillieTEX™ SR Ladderloc buckles
ITW GhillieTEX™ Cordlocs, Ladderlocs, Tri-Glides, and other hardware. 
MADE IN THE USA