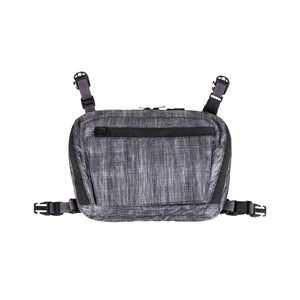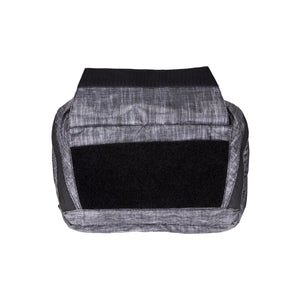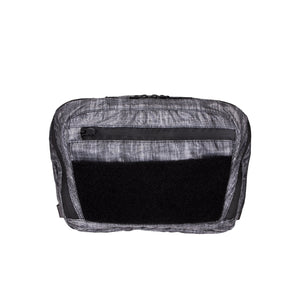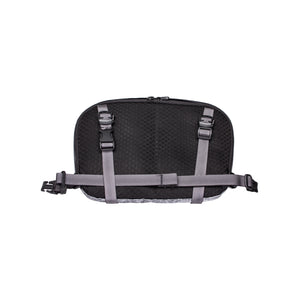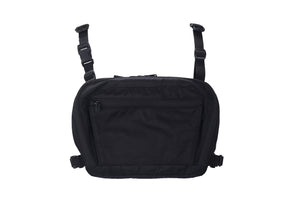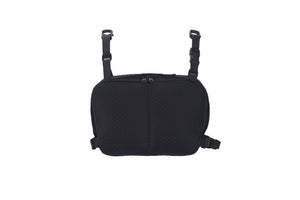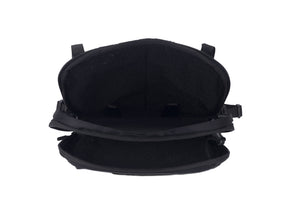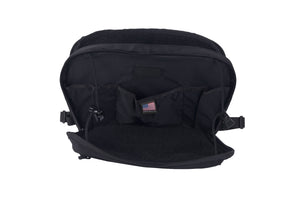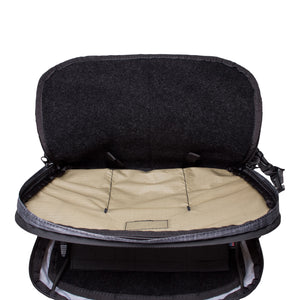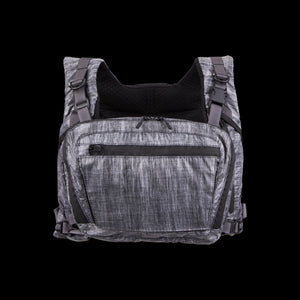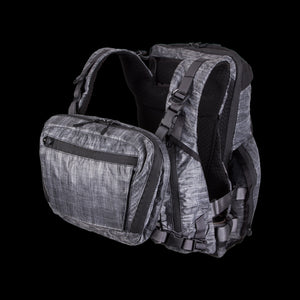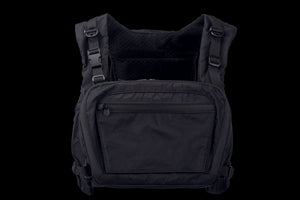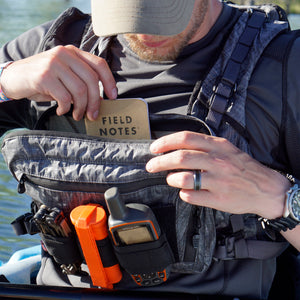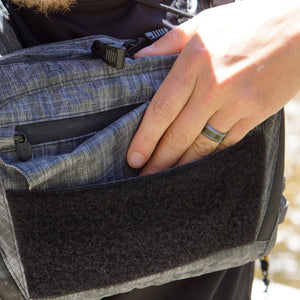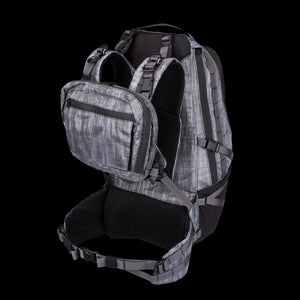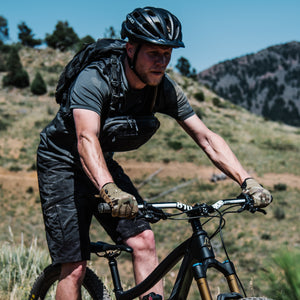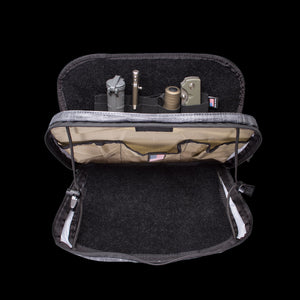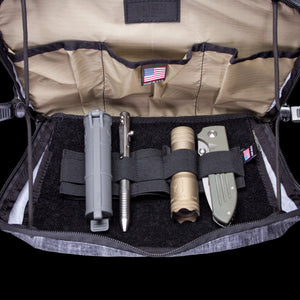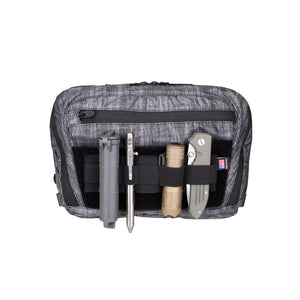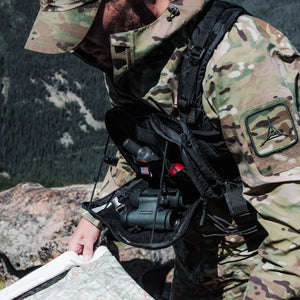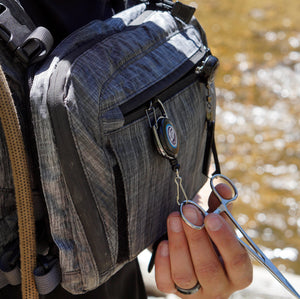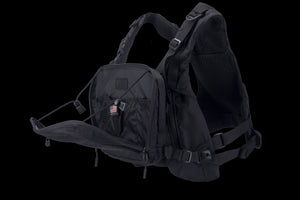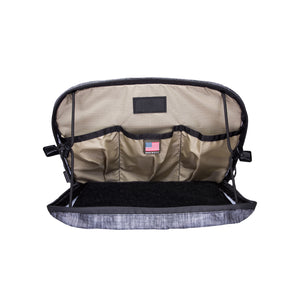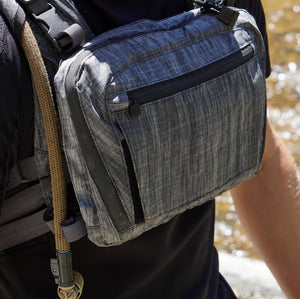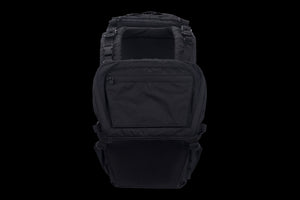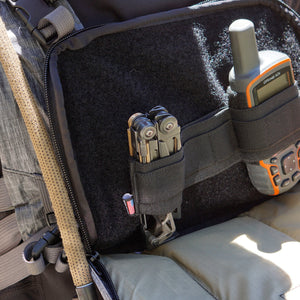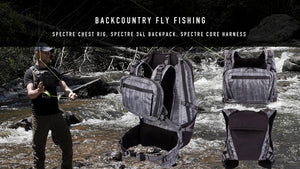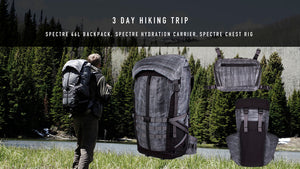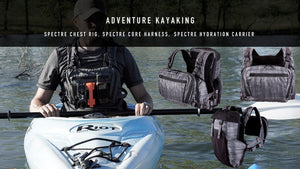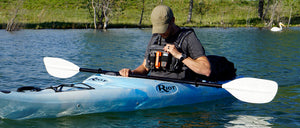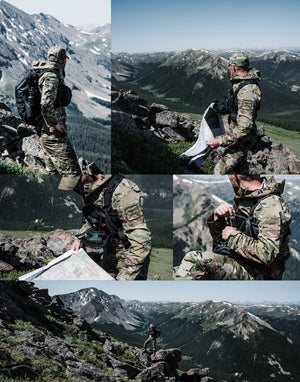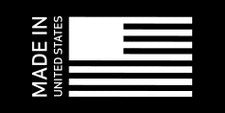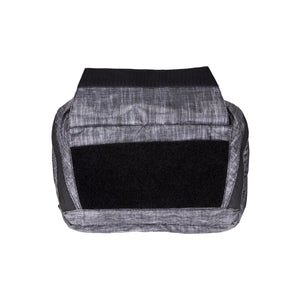 Triple Aught Design Spectre Chest Rig
Spectre Chest Rig
(Note: Does NOT include Core Harness, Control Tab or any other accessories / backpacks shown in pictures)
Engineered as a light, durable, and modular platform for off-grid adventures, Spectre carry systems adapt to the demands of your journey, allowing you to comfortably carry the tools you need to thrive. From lightweight day trips and fast-packing to multi-day backcountry missions, Spectre was engineered to help you push your capabilities further.
The Spectre Chest Rig functions as a lightweight, chest-mounted pack. Three weather-resistant compartments provide organized access to critical gear, such as navigation equipment, first-aid tools, or a sidearm while on the move.
Modular integration between our Spectre Backpacks, Core Harness, Chest Rig and Hydration Carrier allows the user to build a custom, body-mounted carry platform and adapt it as needed.
VERSATILE     
A concealed loop panel on the front of the Spectre Chest Rig supports docking with hook accessories such as our Control Tab 1, patches, or other accessories.

Docked to our Spectre Core Harness or Backpacks, the Spectre Chest Rig provides accessible and convenient storage without having to take your pack off.
ACCESSIBLE    
Ergonomically accessible zippered compartments are optimized for one handed use.

The primary compartment is equipped with open accessory pockets for further organization. Adjustable cord tethers allow the compartment to create a working platform when opened in the field.

A loop panel and tether points within the rear compartment supports Control Tabs, holster systems, and other accessories.

 
RESILIENT      
Spectre Carry System utilizes advanced materials to create a lightweight but resilient carry system. Originally developed as a high-performance, long-life sailcloth, the shell is a durable, weather-resistant nylon laminated with a structurally reinforcing scrim.
Specifications:
MATERIAL
Wolf Grey

Dimension Polyant LS-42 and X-51

Black

Dimension Polyant VX-21 and VX-42

3D Spacer Mesh

Nylon Webbing

Loop fabric
DIMENSIONS
2.25" (5.71 cm) L x 11.0" (27.94 cm) W x 7.5" (19.05 cm) H
WEIGHT
FEATURES
Front docking station for hook accessories

Weather resistant pocketing optimized for one hand access

Main compartment organization with hook accessories and pocketing

Back pocket loop panel connected directly to mounting harness for stable carry

4 point dynamic attachment to Spectre harness backpack platforms
POCKET CONFIGURATION
Front loop docking panel/hook closure open pocket

Front zipper flat pocket w/ 2 tether points

Main compartment

Loop docking panel

Adjustable opening cording

3 open accessory pockets

Back storage pocket

Loop docking panel

2 tether points
ZIPPERS & HARDWARE
YKK® #5 Uretek® Water-Resistant Reverse Coil Zippers with custom molded zipper pulls

Duraflex Nylon hardware
MADE IN USA