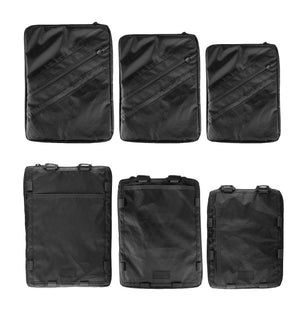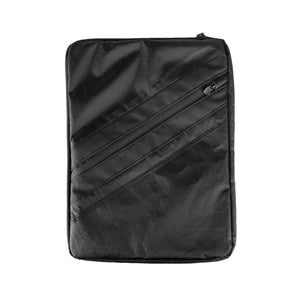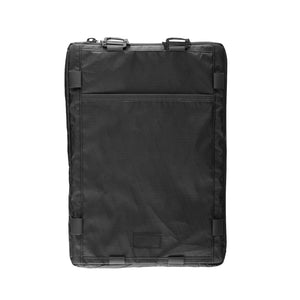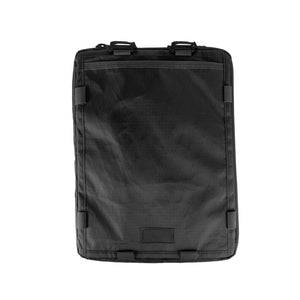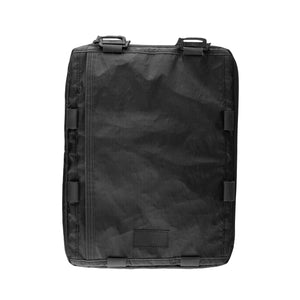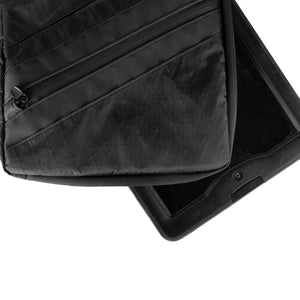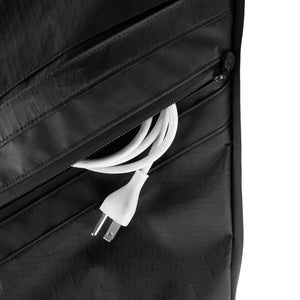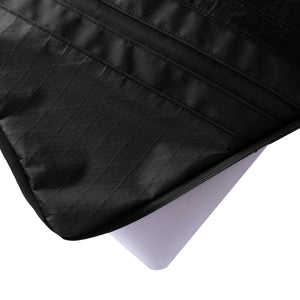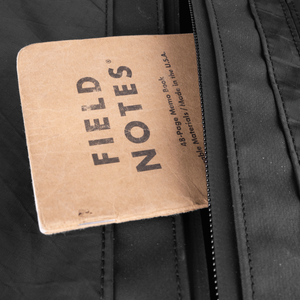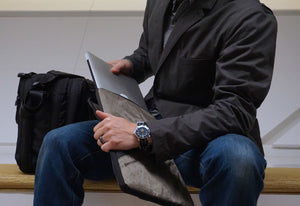 Triple Aught Design Transport Sleeve
Transport Sleeve
Overview
Built to protect and transport a wide array of daily instruments including tablets, laptops, e-readers, and other devices, our Transport Sleeves are an essential accessory to your everyday carry system.
Designed to integrate seamlessly into TAD carry systems, Transport Sleeves keep your critical gear and accessories organized and protected at your destination. Head into your next meeting (or airplane seat) with your laptop or tablet, critical documents, chargers and cables, and other essentials artfully contained in a single, sleek, protected package. 
SIZING:
Small:  Small tablets such as Apple 9.7-inch iPad Pro or iPad Air 2 and Amazon Kindle, Medium tablets such as Apple 12.9-inch iPad Pro or Microsoft Surface Pro 4, and Small laptops such as Apple 12-inch MacBook.
Medium: Medium laptops such as Apple MacBook Pro 13-inch or Air 13-inch, ThinkPad X260, and Microsoft Surface Book
Large: Large laptops such as Apple MacBook Pro 15-inch, ThinkPad X1 Carbon, ThinkPad P50S
STREAMLINED DESIGN
The main compartment is easily accessed via an L-shaped zipper in both vertical or horizontal orientations. The front of the Transport Sleeve features a pleated, weather-resistant pocket that expands to fit additional accessories such as cables and chargers, and lays flat when not in use. The back of the Transport Sleeve contains a document sleeve that can hold paper or other flat, thin items.
ENGINEERED PROTECTION
Transport Sleeves features durable, semi-rigid padding on all sides to help protect against impact and are constructed of lightweight, weather-resistant, and durable VX-03 and VX-21RS. A slim profile allows the Transport Sleeve to slide easily in and out of packs without sacrificing its protective capabilities.
COMPATIBLE COMPANION
The back of the Transport Sleeve features Helix attachment points along the perimeter to allow mounting in any Triple Aught Design pack or bag.  Additionally, these attachment points allow our smaller accessories such as the Admin Panel 1 or Control Panel M-1 to be added if additional storage is needed.
SPECIFICATIONS
MATERIAL
VX-03 and VX-21 Ripstop Shell
Hypalon Synthetic Rubber
Nylon Hardware
Closed Cell Cross-Linked Polyethylene Foam
DIMENSIONS
Small:  9" (22.86cm) W  X  12" (30.48cm) H  X .875" (2.22cm) D
Medium:  10" (25.40cm) W  X 13.5" (34.29cm) H  X .875" (2.22cm) D
Large:  10.25" (26.04cm) W  X 14.75" (37.47cm) H  X .875" (2.22cm) D
VOLUME
Small:  1.55 liters (94.50 cubic in)
Medium: 1.94 liters (118.13 cubic in)
Large:  2.17 liters (132.29 cubic in)
WEIGHT
Small:  0.40 lbs
Medium:   0.50 lbs
Large:  0.56 lbs 
POCKET CONFIGURATION
Pleated weather-resistant front pocket that expands for additional accessories and lays flat when not in use.
Main sleeve pocket with L-shaped zipper allowing for access in either orientation and padded all around.
Back document sleeve can hold documents
ZIPPERS & HARDWARE
YKK® #5 and #8 Uretek® Water-Resistant Reverse Coil Zippers
Duraflex Siamese Slik Clips
MADE IN USA